Fabric Shaver Lint Remover | Non Electric | Copper Head
Fabric Shaver Lint Remover | Non Electric | Copper Head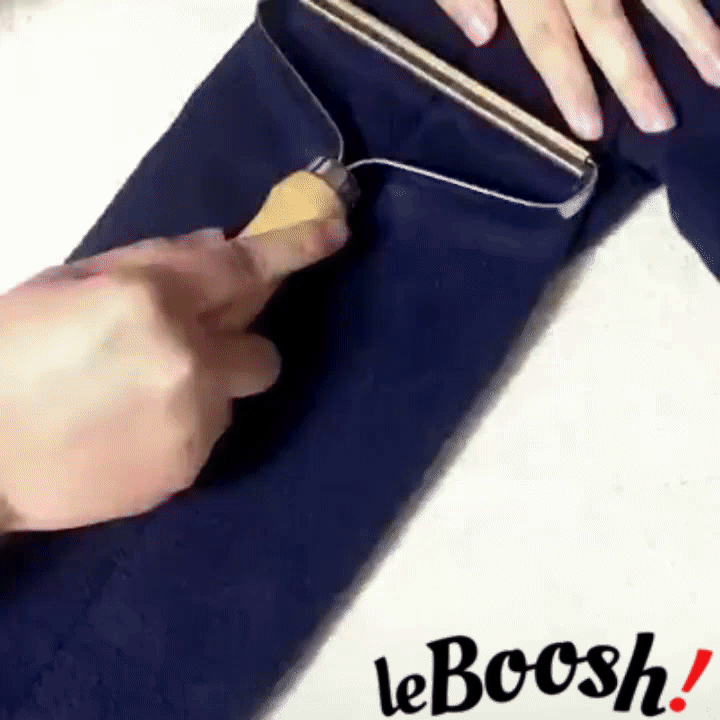 Hate unsightly pills, fuzz balls and lint? Remove them in a satisfying way with our Fabric Shaver Lint Remover. Works like a rake on coats, jackets, scarves, socks, blankets, quilt covers, curtains, carpet, upholstery and any other fabric that normally pills. 
WHY WE LOVE
No need for batteries, no need to recharge - just use good old arm power. While we love the electic shavers, over time you will need to replace the blades. When that time comes, your model may have become obsolete and you will not be able to find the replacement blades for it. 
Easier control of pressure - you can efficiently apply the right pressure with your hand based on the type of fabric you are working on. If you are using an electric one, it comes with one pressure which may sometimes be too strong or too weak for some fabrics. Human judgement is still the best when it comes to handling a fabric pill remover.
Goes on and on and on - the fabric shaver works as long as you have the energy. It does not stop because it ran out of battery or needed to be recharged. It won't quit until you decide to quit.
Does not rust - pure copper wire does not rust, but it will develop a blue-green patina due to long term oxidation. This patina will protect from further exposure to oxygen and corrosion. 
WORKS ON

Works best with

heavy

fabrics, even on the cat tree cushions, any

large

fabric surface that is rough.
Can remove lint from thick socks too.
Be careful with knitted or crocheted tops (any delicate top or pants) as it may snag. It can be used depending on how it is knitted but to be on the safe side, we generally don't recommend. If you want to try, test it slowly on a small patch first.
HOW TO USE

Lightly run the head of the fabric shaver in
one direction
to shave off the pills, fuzz or lint. Once more confident, you can apply more pressure. 
SPECIFICATIONS
Material: Wooden and Metal

Size : 5.3(W) X 6.9(L) inches/13.5(W) x 17.5(L) cm
FIRST TIME ORDERING
Get 10% off first order with code BOOSH10
SHIPPING LEAD TIMES
To cancel, kindly email within 2 hours after ordering.
After 2 hours, we are unable to cancel your order.
---
---
We Also Recommend