Portable Dog Water Bottle Dispenser
Portable Dog Water Bottle Dispenser
We know that when we go for walks, we feel hot and thirsty. So would our dog.
Keep our furry friend hydrated during their walks and prevent possible overheating with this dog water bottle dispenser. On hot summer days, it is a must to have a doggy bottle on standby.
It's easy to use, convenient for you and your dog will love you for this! 
Just press a button to dispense adequate amount of water into the colored cup for your pet to drink.
This keeps the remaining water in the bottle clean from bacteria for the next drink before heading home. It is also suitable for cats and other pets. It is a great bottle for long distance travel as well, more convenient than carrying a water bowl, for sure.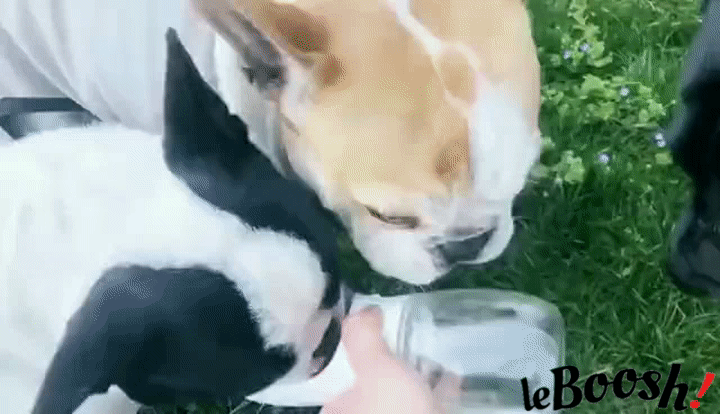 Common FAQ
1. Will it leak? It is leak proof.There is a sliding on and off button to enable water flow into the drinking cup. There is also gel ring inside the bottle which prevents any leakages from the sides. So you can pop it into your backpack without any worries. 
2. Will it break? It is made of durable plastic which is resistant to breakages. Just don't drop it from any tall building, nothing can survive that type of fall.
3. Is it safe for consumption? Yes, the dog travel water bottle is made of BPA free plastic, safe for our pets.
4. Does the cup fit every dog? Yes, it fits large dogs. In any case, if they have a large head, they will still know how to get to the water. We recommend the 19oz/550ml for larger dogs as they need more to drink. If you are a professional dog walker, then 19oz/550ml would be ideal as you may be walking few dogs at one go.the 12oz/350ml is suitable as puppy water bottle or small dogs like poodle, chihuahua, etc.
 Choose your dog water bottle dispenser from these three lovely colors!
If you are bringing along a bowl and a water bottle currently, it's time to upgrade these two things into just 1 simple product that saves you space and effort to carry. A great dog walking water bottle for the discerning pet owner.
FIRST TIME ORDERING
Get 10% off first order with code BOOSH10
SHIPPING LEAD TIMES
To cancel, kindly email within 2 hours after ordering.
After 2 hours, we are unable to cancel your order.
---
---
We Also Recommend