Calming Nest Bed for Dogs & Cats | Anti Anxiety | Donut Shaped
Calming Nest Bed for Dogs & Cats | Anti Anxiety | Donut Shaped
A bed that is like a big warm hug that relieves pet anxiety and stress. 
This nest-like bed that mimics fur creates a cozy, protective 'embrace' for your dog and cat to rest and soothe their anxiety.  As owner of 11 cats and 3 dogs, we know that the furry ones are highly anxious creatures. A bed like is luxuriously healing and comforting as it feels like they are being hugged softly.
WHY WE LOVE
❤️ SUPER SOFT & COZY - Plush faux fur is comforting, especially for senior pets. Reminds them of their mother's fur. It's like being comforted by Cookie Monster! (Sesame Street, anyone?)
❤️ WARM & SECURE - Great for cold nights. Raised rims makes them feel safe, allowing for comfortable rest. It feels like being in the safety of mommy's womb! Especially comforting for hairless cats. Great place to burrow and sink in during thunderstorms and fireworks celebrations.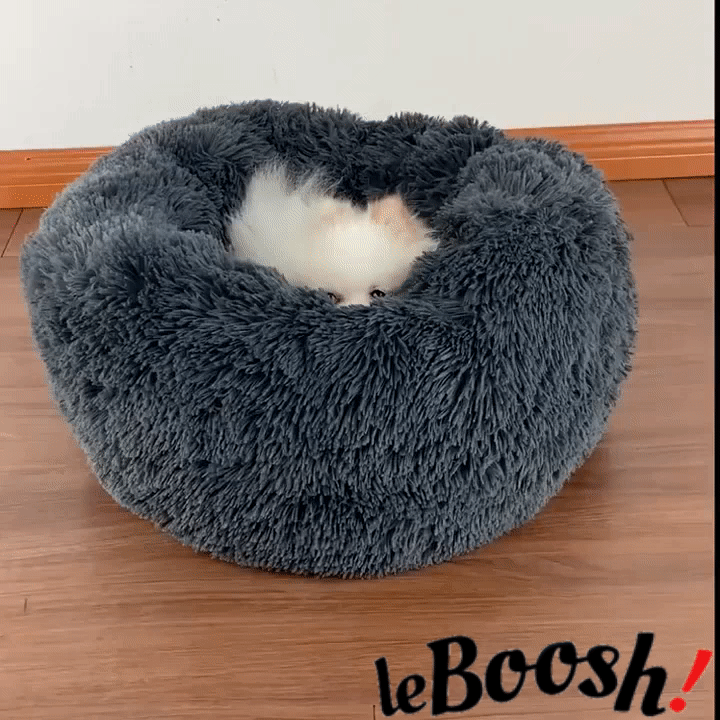 ❤️ STYLISH - It looks very stylish in your home, wherever you place it. 
Give them the comfort and luxury of sleeping in a protective nest-like bed that they can sink into. Raised rims give them a sense of reassurance that they are protected from the surroundings. 


SPECIFICATIONS
Outer layer made of polyester
Fill made of polyester fiber
Hand wash
Dry under the sun 
Just fluff it out once you wash it to make it back to it's original shape.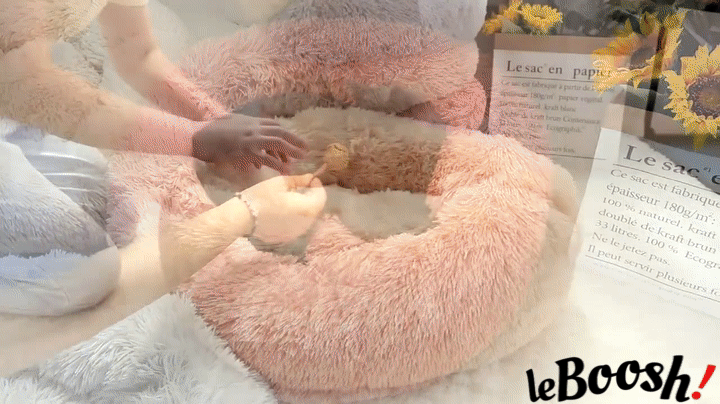 Your furbaby will love this. 100% satisfaction guaranteed, especially on cold nights. For senior pets that may be experiencing painful joints, this will provide them much needed comfort and relief.

FIRST TIME ORDERING
Get 10% off first order with code BOOSH10
SHIPPING LEAD TIMES
To cancel, kindly email within 2 hours after ordering.
After 2 hours, we are unable to cancel your order.
---
---
We Also Recommend